---
This is a list of known businesses that sponsor Fundraisers. It's a partial list only--if you have any to add, please e-mail Info@SCVRelay.org. Please contact the business directly for details of what they offer. There are some great opportunities ... check them out!
---
Here's a new fundraiser idea from RelayForLife.org ...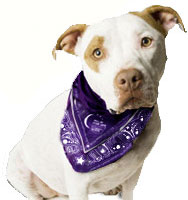 "Bark for Life?"

And remember to buy Luminaria Bags for your four-legged friends affected by cancer!
---
Categories
Merchandise | Restaurants
---
Arbonne

Contact: Karen Kaplan, 661-254-5758
E-mail: krobert055@aol.com
Offering all natural, herbal and botanical skincare for the whole family
Donating 20% of proceeds to team.
Calyx and Cielo Jewelry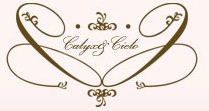 Contact: Elizabeth Hong, 310-435-4983
E-mail: ejh@calyxandcielo.com
Handcrafted jewelry in sterling silver or 14k gold-filled and Swarovski crystal.
Donating 15% of proceeds to team.
Charity Clarity Jewelry

Contact: Harriette Knight, 661-254-4747
E-mail: capfriend@ca.rr.com
Unique handmade jewelry infused with healing energy!
Donating 10-20% of proceeds to team.
Pacific Fund Raisers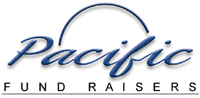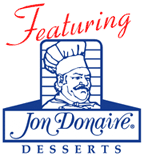 Featuring Jon Donaire Desserts

Contact: Tina Dansby, 661-219-1085

E-mail: tmdansby@aol.com

Y

our team can sell frozen desserts from our catalog and earn @ 40% profit. We will set up a central delivery location for all the teams to pick up their orders. We have a large variety of cookie dough, cheesecakes, cinnamon rolls, pretzels, beef jerky and more. Something for everyone to enjoy.
Kristen Alderson

Independent Beauty Consultant
Contact: Kristen Alderson, 661-210-7914
E-mail: kalderson2@marykay.com
Mary Kay® is a trusted global name in captivating color and powerhouse skin care for over 45 years. From super-effective skin care formulated with ingredients that deliver age-fighting benefits to on-trend makeup to body care that pampers and protects, you get customized beauty routines that fit your needs.
Donating 25% of all party totals to team.
lia sophia Jewelry

New!
Contact: Gina Shepard, Lia Sophia Advisor, 661-877-3221
E-mail: ginagirl47@gmail.com
Beautifully crafted with exceptional attention to detail, our collection offers a wide variety of eye-catching, get-you-noticed pieces to complement your personal sense of style.
www.liasophia.com/ginagirl
Pampered Chef

Contact: Stacy Kupfer, Independent Consultant for The Pampered Chef®, 661-263-1220
E-mail: stacykupfer@aol.com
Team: Pampered Chef - Help Whip Cancer
We give you the tools, recipes and inspiration to bring your friends and family back to the table. Skip the drive-through and learn how to prepare meals faster and easier than ever. Click for flier.
Donating 10-25% of proceeds to team.
Pampered Chef

Contact: Joy Timmons, Independent Consultant for The Pampered Chef®, 661-775-5977
E-mail: joytimmons@sbcglobal.net
Team: Team Gym Jam
High quality kitchen tools, food products, and cooksbooks, as well as quick and easy food preparation techniques and tips on entertaining with style and ease at our in-home cooking demonstrations.
Donating up to 25%, based on sales, for shows held in May. (Additional donations for Guest Specials and Online-Only Exclusives purchased during the month of May.)
PartyLite

Contact: Evelia Gandarilla, 661-993-6196
E-mail: candlesfromme@yahoo.com
Superior candles and fragrances, and distinctive home decor.
Donating 20% of proceeds to your team!
Bookings received from you can help you earn $25 towards your team. For each booking that has a qualifying catalog/live party you can receive $25 donation toward your team. (Qualified shows are sales over $350.)
PartyLite

Contact: Harriette Knight, 661-254-6447
E-mail: capfriend@ca.rr.com
Superior candles and fragrances, and distinctive home decor.
Donating 20% of proceeds to team!
PartyLite

Contact: Robin Miller 817-689-0264
E-mail: rmiller4479@yahoo.com
Superior candles and fragrances, and distinctive home decor.
Donating 50% of proceeds to team!
Princess House

Contact: Elle Lee, 818-550-9574
E-mail: ellee306@earthlink.net
Today's Princess House has diversified its product lines extensively to include more functional products for everyday and special occasion use. From versatile food preparation tools to professional stainless steel cookware and distinctive table settings not only does today's Princess House offer a wider product mix, it also provides a complete experience by providing easy gift-giving and entertaining ideas, recipes and tips that save both time and money.
The donation amount is 25% of the total product sales before tax and shipping and may be a tax deductible gift on the customers individual income taxes.

Silpada Designs
Contact: Candice Hirst, 661-295-8651 or 661-755-5311
E-mail: candy564@gmail.com
Host a Silpada Designs Jewelry Party and your team earns 20% of proceeds.
Stylish Girlfriends

Contact: Eleanor Jones, 661-310-9329
E-mail: elejones@stylishgirlfriends.com
Relay Online Chair
Unique shopping events (includes fashion show) where women shop in a fun and comfortable atmosphere. Contemporary clothing for the casual lifestyle of today's women.
15% goes toward the team!
www.stylishgirlfriends.com
Tastefully Simple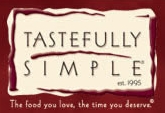 Contact: Dana Kamradt, Senior Consultant, 661-755-2203
E-mail: danakamradt@yahoo.com
What's for dinner at your house? If you are stumped for ideas and need quick, simple and tasty recipes call me at 616-755-2203 or check out my web page. "The food you love! The time you deserve!"
15-20%, Depending on the Fundraising Plan
Unique For You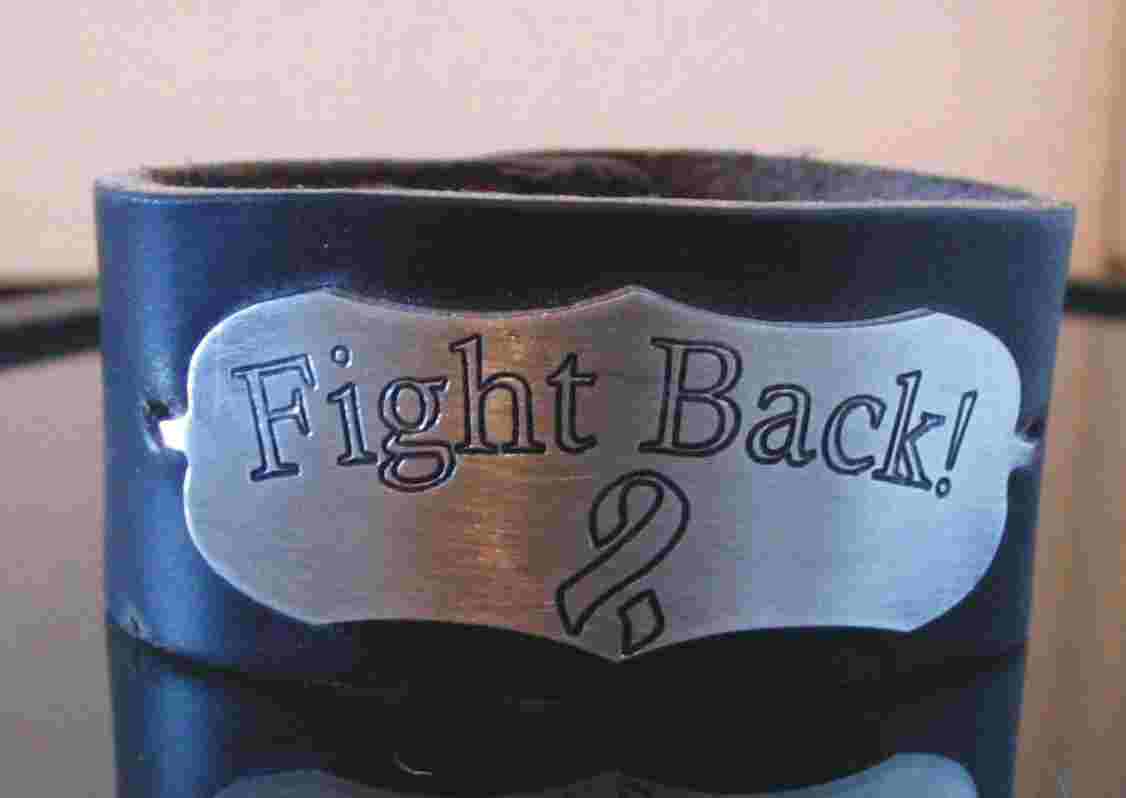 (click to enlarge)
Contact: Holly Feneht, 818-268-6343
E-mail: Holly@feneht.com
Relay Publications Chair
Two sizes available for women and men. Genuine leather cuff 1.25 inches wide. Three styles available based on the Celebrate. Remember. Fight Back! Logo.
Suggested Donation: $20.00
30% goes toward the team!
---
Restaurants:
Baja Fresh Mexican Grill
23630 Valencia Blvd. # F, Valencia 661-254-6060
18744 Soledad Canyon Rd., Canyon Country 661-299-4900
Ben & Jerry's
23630 Valencia Blvd. # D, Valencia 661-253-1666
Cabo Cabana Fresh Baja Grill
25710 The Old Rd., Valencia 661-222-7022
Cinnabon
(sell a gift certificate for a 6 pack of Cinnabon Classic Rolls
for a suggested price of $10. Cost to team is $7.00 each.)
Dominos Pizza
23329 Lyons Ave # C, Valencia (661) 254-0300
27737 Bouquet Canyon Rd., Saugus (661) 296-2080
Elephant Bar Restaurant
27063 McBean Parkway, Valencia (661) 799-8640
Final Score
23942 Lyons Ave., #101, Newhall (661) 254-6557
Greenhouse Cafe
26586 Bouquet Canyon Rd., Saugus (661) 296-7710
Islands Restaurant
24180 Valencia Blvd., Valencia (661) 284-5903
Jamba Juice
27061 McBean Parkway, Valencia (661) 284-6347
25888 The Old Road, Stevenson Ranch (661) 222-3174
Nick N Willy's
26870 The Old Road, Valencia (661) 291-1921
Panda Express
Various Locations, See Website
Red Robin Gourmet Burgers
24201 Valencia Blvd., #135 (Mall), Valencia (661) 260-2411
Rattler BBQ
19403 Soledad Canyon Rd., Canyon Country 251-4195
---